For The Best Portable Buildings In Moline IL, Call Greenfield Contractors!
For some industries, portable buildings are the simply the most practical option. If you are looking for the team with the most experience in building portable buildings in Moline IL, turn to Greenfield Contractors.
Why Consider Portable Buildings?
Our portable buildings are versatile and highly portable. Installation is straightforward, so updates, expansions and relocations are easy.
One of the industries we serve is mining. Mining operations are sometimes "pick-up and go" job sites, making our portable buildings ideal for that purpose.
What Industries Does Greenfield Contractors Serve?
Besides mining, we serve a variety of other industries, including:
Agriculture
Industrial
Transportation
Municipal
Sports and Recreation
Storage
Why Work With Greenfield Contractors?
We make the process easy. Our experienced team will be with you every step of the way, offering an end-to-end client experience that emphasizes quality workmanship. Ask us about our 20-year manufacturer's warranty.
Our building process includes:
Planning: We learn about your goals, expectations, budget, schedule and site requirements before we put together a plan.
Due Diligence: Before we start construction, we perform all due diligence so we can prevent any potential problems or delays before they happen
Construction: We hire experienced builders who understand the care and precision it takes to erect a new portable building in Moline IL.
Project Management: You may choose to use our contractors or your own crew. Regardless, our project managers ensure exact building specifications are met and that you have all the necessary materials and equipment.
Post Construction: Before we leave, we complete site cleanup and our team takes you on one final walkthrough to make sure you are completely satisfied. We'll also go over warranty paperwork with you.
Follow-Up Service: Greenfield offers additional contracting services, including preventative maintenance and any necessary repairs. Our goal is to help you keep your portable buildings in great shape.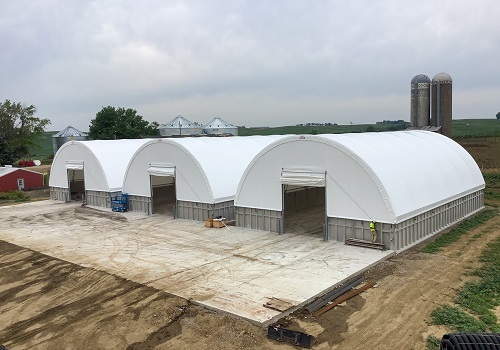 Let's Start Planning Your New Portable Buildings In Moline IL.
Ready to get started with your own portable buildings in Moline IL? Give Greenfield Contractors a call today at 833-869-0393!